Print: Bad to the Bone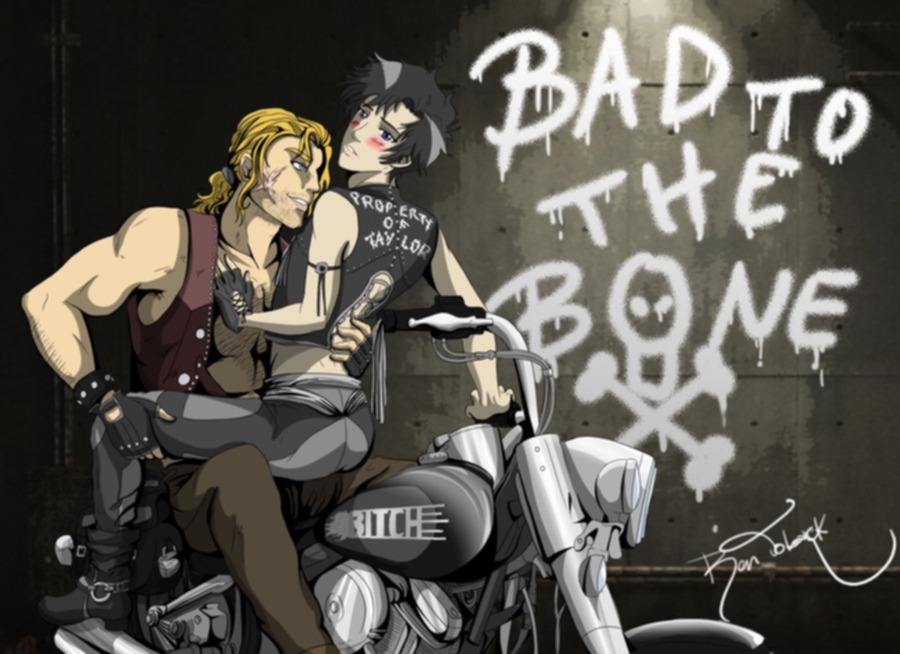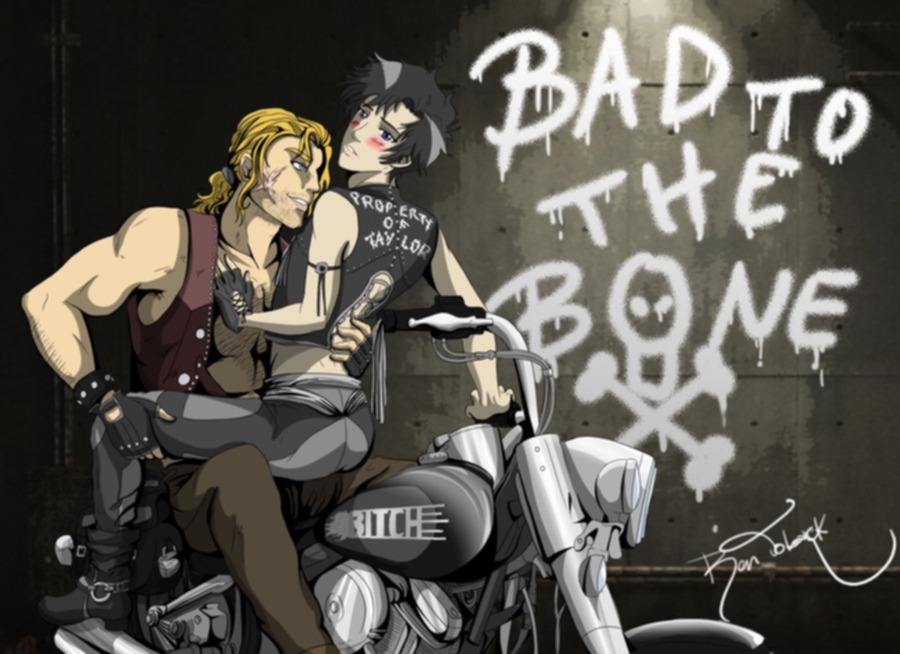 Print: Bad to the Bone
Buh-buh-buh-buh-BAD! Looks like Taylor would be a dangerous influence on Andrew in ANY setting. Add another edition to your Pirates Out of Place series, this time clad in a lot of leather.
All prints are printed on high quality 100 lb glossy cover paper and measure approximately 8.5" x 11".
Due to certain dimensions, some prints may have a small white boarder for framing.